I have two pictures that I want to share this week, because I like them equally.
On Tuesday I went to the
ProvoCreative Models/Photographers Meetup
activity for July. The photographers outnumbered the models by far, but it was still fun and the location was beautiful!
This lovely model's name is Emily (great name).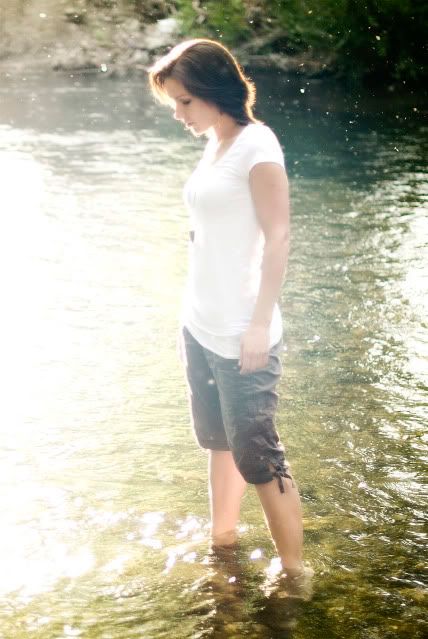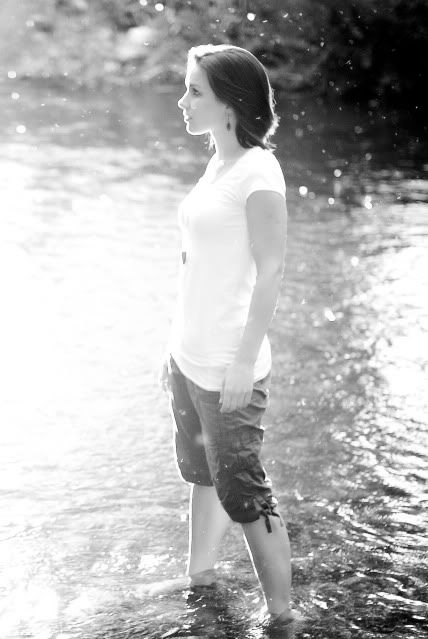 The sunlight was so dreamy reflecting off of the water. Plus the cotton flying around in the air made the pictures look magical. :)