...since I've posted any pictures. I know it's all about Charlie right now, but what can I say...he's my muse.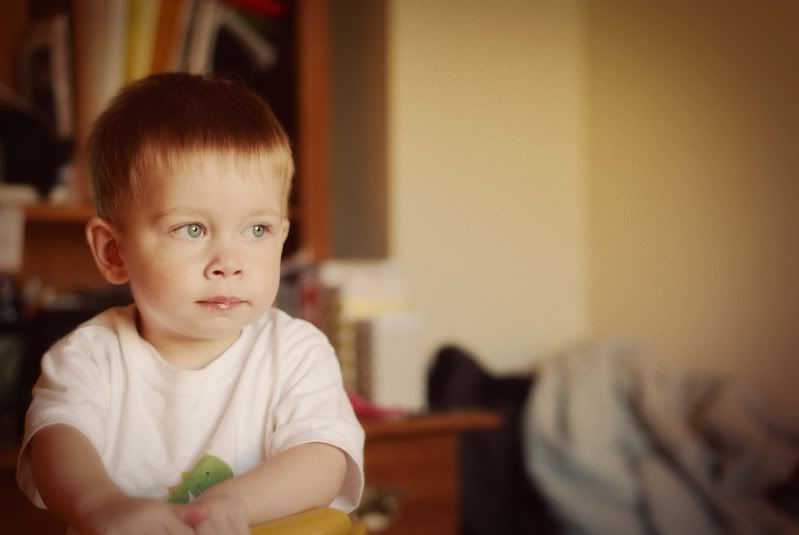 This picture is a few months old. I was experimenting on a different editing technique at the time. I saved it, then completely forgot about it. It's not a special picture, but I love the expression on my little guy's face. He's so content and looks happy...just the way I like him.
I really want to keep up with my photo blog more often! I'm going to try harder at it. Sorry I've been such a slacker, but this third trimester of my pregnancy is no picnic!